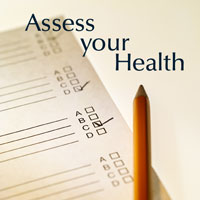 Most of us go about our day without ever thinking about how we stand, walk or exercise. But how well we move may be an insight into our body's overall health – both physically and mentally. Take Chilton Medical Center's movement awareness assessment and learn how you can make changes that will help eliminate pain and make daily tasks easier. Get started now >
Arthritis Programs and Screenings
Education and prevention can keep you and your loved ones healthy. We invite you to take advantage of the programs, support groups and screenings available.

Arthritis Support Group
Arthritis patients can receive mutual education and encouragement.
Fourth Tuesday of every month; 10:30 to 11:30am
This group meets from March through December.
Atlantic Health Pavilion, 242 West Parkway, Pompton Plains, NJ
For more information, please call 973-831-5367.
Arthritis Articles