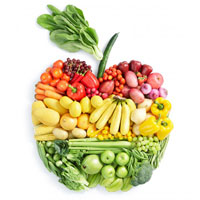 Nutrition, exercise and lifestyle changes can play a big role in the fight against diabetes. Learn how by coming to an event sponsored by Chilton Medical Center, where a registered dietician will share recipes and other expert tips for managing blood sugar levels and improving overall health. The seminar takes place on Wednesday, November 8 from 10:00am to Noon at the Collins Pavilion, located at 97 West Parkway in Pompton Plains, NJ. To register, call 973-831-5367.
Healthy Diet Programs and Screenings
Education and prevention can keep you and your loved ones healthy. We invite you to take advantage of the programs, support groups and screenings available.
Nutrition for Pre-Diabetes, Diabetes and Overall Health
Learn how to prevent or control diabetes through nutrition, exercise and behavioral modifications. A registered dietician will share diabetes-friendly recipes.
Wednesday, November 8; 10:00am to Noon
Chilton Medical Center, Collins Pavilion, 97 West Parkway, Pompton Plains, NJ
For more information and to register, please call 973-831-5367.
Healthy Diet Articles