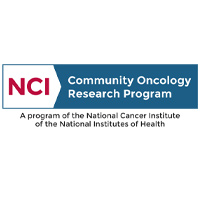 Atlantic Health System is enhancing access to clinical trials, so that underserved members of our community in need of cancer care can receive the latest treatments. Along with other leading health care systems in New Jersey, we recently created the Atlantic Health Cancer Consortium, which is the first NJ-based National Cancer Institute Community Oncology Research Program. This initiative aims to increase adult and pediatric participation in cancer clinical trials focusing on prevention, screening, care delivery, treatment, medical imaging and quality of life. Learn more about the AHCC NCORP >

Cancer Programs and Screenings
Education and prevention can keep you and your loved ones healthy. We invite you to take advantage of the programs, support groups and screenings available. Adults 65 and older who are looking to stay well with age may benefit from events labeled "New Vitality."

Queen's Tea
Enjoy high tea favorites in support of the Breast Center at Chilton Medical Center. The menu will include tea, scones, lemon curd, clotted cream and assorted savories.
Fee: $40
Thursdays, October 3 and 10; Noon and 6:00pm
High SocieTea House, 20 Old Newark Pompton Turnpike, Wayne
Sponsor: Chilton Medical Center Auxiliary
For more information or to reserve seating, call 973-831-5345.

Hatha Yoga for Cancer Survivors
Reduce stress, strengthen your body, boost your immune system and minimize physical discomfort during cancer treatment with hatha yoga.
Saturdays, October 5 to November 23
Chilton Medical Center, Collins Pavilion
Sponsor: Chilton Medical Center Foundation
For more information and to register, please call 973-831-5311.

?Making Strides Against Breast Cancer Walk
Show your support for those who have been diagnosed with breast cancer or are undergoing treatment, or honor the memory of someone special.
Sunday, October 20; 8:00am (registration); 10:00am (walk begins)
Mack-Cali Office Campus, 4 Century Drive, Parsippany, NJ
Sponsors: American Cancer Society and Atlantic Health System
Sign up to join one of the Atlantic Health System teams or form your own >

Cancer Support Group for Men and Women
Men and women who are newly diagnosed with cancer, in treatment or up to two years post treatment can learn more about their condition, while sharing information and encouragement with others.
Second Wednesday of every month, 1:30 to 3:00pm
Chilton Medical Center Collins Pavilion, 1st Floor Cancer Conference Room
97 West Parkway, Pompton Plains, NJ
For more information and to register, please call 973-831-5311.

Smoking Cessation Program
This free, six-week course will provide behavior modification strategies and coping skills to help tobacco users kick the habit.
Tuesdays, 6:30 to 7:30pm
Atlantic Health Pavilion, 242 West Parkway, Pompton Plains, NJ.
For more information and to register, call 973-831-5427.
Cancer Articles